4 more candidates announce for 5th District City Council race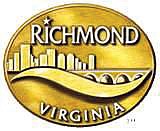 Four more candidates have jumped into the race to replace 5th District City Councilman Parker C. Agelasto, who has announced he will resign Nov. 30 as a result of moving out of the district.
The new additions include Jer'Mykeal McCoy, president of the Urban League of Greater Richmond Young Professionals; Nicholas Da Silva, a recent Virginia Com- monwealth University graduate; Graham
Sturm, a teacher at Armstrong High School; and Mamie L. Taylor, a former Richmond School Board member who represented the 5th District.
They join three other previously an- nounced candidates — mental health lobbyist Stephanie Lynch, former 5th District Councilman Henry W. "Chuck" Richardson and University of Richmond professor and former mayoral adviser Thad Williamson.
More candidates could emerge ahead of the Tuesday, Aug. 16, deadline to file to run.
Voters in the district will make their choice in a special election Tuesday, Nov. 5, that will coincide with the general election. The winner will serve the remainder of Mr. Agelasto's term that ends in December 2020.