Crusade for Voters makes endorsements for Nov. 5 races
George Copeland Jr. | 9/27/2019, 6 a.m.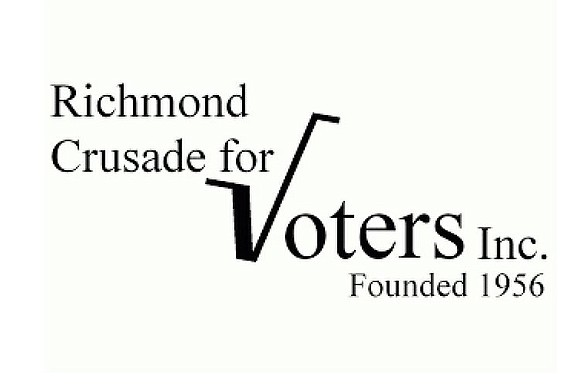 Former Richmond City Councilman Henry W. "Chuck" Richardson has received the endorsement of the Richmond Crusade for Voters in the 5th District City Council race.
The Crusade, the city's oldest and largest African-American political group, met Tuesday night to endorse candidates in the General Assembly and local races ahead of the Nov. 5 election.
The endorsement essentially represented applause for Mr. Richardson's role in creating the City Council vacancy through his push to remove the current councilman, Parker C. Agelasto, who has moved outside the district.
Mr. Richardson went to court and also helped pressure former Richmond Commonwealth's Attorney Michael N. Herring to get involved, leading to Mr. Agelasto's decision to resign effective Nov. 30.
A former 5th District representative for 18 years before being forced to resign in 1995, Mr. Richardson, one of eight candidates in the race, has touted his experience and made it clear that he only wants to serve out the remainder of Mr. Agelasto's term and would not seek re-election to a full four- year term in 2020.
In another race, the Crusade members, who usually back Democrats, urged Henrico voters to dump their commonwealth's attorney, Shannon Taylor, and replace her with Republican C. Owen Conway.
The Crusade endorsed Ms. Conway, a former assistant attorney general, based on her support for criminal justice reform and improved relations with Henrico law enforcement.
The daughter of a former commonwealth's attorney in Lunenburg County, Ms. Conway was one of the attorneys Ms. Taylor released after taking the office in 2012. Ms. Conway has since been in private practice as a defense attorney.
The organization also endorsed Democrat K. Scott Miles, who currently is serving as Chesterfield Commonwealth's Attorney, for election to a full four-year term.
Mr. Miles assumed the post in 2018 after narrowly winning a special election against John Childrey to replace William "Bill" Davenport, who retired 18 months before his term expired.
On Wednesday, Mr. Miles joined Ms. Taylor in supporting Richmond Commonwealth's Attorney Colette McEachin's proposal to host public sessions to consider the root causes of crime in the region and to consider recommendations for change in the criminal justice system.
The first public session is scheduled for 2 to 5 p.m. Friday, Sept. 27, at Virginia Union University's Claude G. Perkins Living and Learning Center, it has been announced.
In General Assembly races, the Crusade endorsed incumbent Richmond Delegate Jeffrey M. Bourne for the 71st House District. The group also endorsed two Democratic challengers for Republican-held state Senate seats, Ghazala Hashmi in the 10th District and Amanda L. Pohl in the 11th District. The Crusade also backed Democrat Joseph D. "Joe" Morrissey in the 16th Senate District.
However, the Crusade declined to endorse Richmond Delegate Dawn M. Adams for re-election in the 68th District. Delegate Adams is facing a tough Republican challenger. The Crusade decided to stay neutral after a member, Alex N. Taylor, expressed concern about endorsing a candidate embroiled in a federal lawsuit.
The suit, filed by a former aide to Delegate Adams, alleges Delegate Adams hacked her emails and Facebook account to delete files relating to unpaid work done for the delegate's medical consulting company.
The Crusade plans to hold a "Meet the Candidates" event 6 to 8 p.m. Tuesday, Oct. 15, at Club 533, 700 N. 3rd St. in Jackson Ward, to allow the public to meet the candidates it has endorsed.