First 400 years
Reflecting on past, realizing the present starts Aug. 22
8/23/2019, 6 a.m.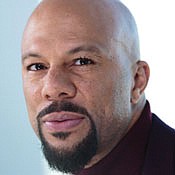 At 6:30 p.m. the free First African Landing Concert will take place at the Hampton Coliseum, featuring Common and Sounds of Blackness.
Healing Day 2019 will take place beginning at 1:30 p.m. Sunday, Aug. 25, with a panel discussion at the Fort Monroe Theater sponsored by the National Park Service.
A ceremony at Continental Park at Fort Monroe starts at 2:30 p.m. with a libation ceremony, blessing of the land, a tribute to the ancestors with a release of 400 butterflies, and Ghanaian drumming. Bells will ring at Fort Monroe and across the country for 4 minutes beginning at 3 p.m.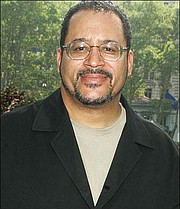 A keynote address will be given during a program at 3:45 p.m. by Dr. Michael Eric Dyson, an author, radio host and professor at Georgetown University, followed by a gospel concert featuring recording artist Damien Sneed, the 4 Him Gospel Quartet and the First Baptist Church Choir of Hampton.
"From a historian's perspective, we hope people will take away that all of this wasn't an accident," said Beth Austin of the Hampton History Museum. "It happened in a global context both in terms of the wider Atlantic world in 1619 and it had enormous global impact. The slave trade and the practice of slavery in America impacted the New World and Africa and it's had a very long-term and profound legacy."
Details: http://hamptonva2019.com/firstafricanlanding/