Longtime educator, Girl Scout leader Gloria W. Hawkins dies at 92
Obituaries
12/27/2019, 6 a.m.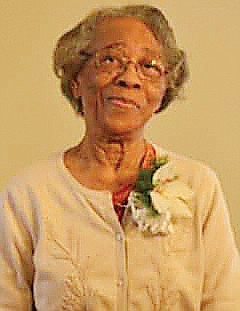 Gloria Wheeler Hawkins was an unforgettable instructor for many of the students during her 40-year career as a schoolteacher in Richmond and other communities.
Outside the classroom, Mrs. Hawkins served as a Girl Scout leader, attracting African-American girls from across the city and from all Christian denominations to All Souls Presbyterian Church in North Side to take part in the program.
Her kindness drew people to her, said her daughter, Fredricka H. Charity.
"She was a loving and giving person who mothered everyone," Mrs. Charity said. "She was always looking out for others, whether they were in the family or not.
"To cite just one example," Mrs. Charity continued, "I remember she would prepare and take food on Sunday nights to a retired cafeteria worker whom she knew from a school where she worked and who was not doing well. It was just something my mother had to do. Growing up, she committed herself to helping others, and that's what she did."
Mrs. Hawkins' service to education, her church and her family are being remembered following her death Wednesday, Dec. 11, 2019, in Fort Washington, Md., where she had moved in 2011 to be closer to her children. She was 92.
Family and friends celebrated her life on Friday, Dec. 20, at the Scott's Funeral Home Chapel in North Side. The Rev. Willie Woodson, retired pastor of nearby First United Presbyterian Church, delivered the eulogy.
Mrs. Hawkins grew up in Wilmington, N.C., and Brooklyn, N.Y., and began her teaching career after graduating in 1948 from what is now Fayetteville State University. In 1954, she earned a master's degree from New York University.
As a college student, she often worked during the summers in Atlantic City, N.J., where she met Fredrick T. Hawkins, also a schoolteacher, whom she married in 1949.
Mrs. Hawkins taught a year in Georgia then moved with her new husband to Culpeper, Va., where the couple taught for eight years before taking teaching positions with Richmond Public Schools.

Mrs. Hawkins began teaching in 1959 at Fairmount Elementary in Church Hill, before it was closed and converted into apartments for the elderly, and at George Mason Elementary School. Before retiring in 1989, she also taught social studies at Mosby Middle School, now Martin Luther King Jr. Middle School.
Mrs. Hawkins also was active at All Souls Presbyterian Church, where, in addition to serving as a Girl Scout leader, she also served as an elder and taught Sunday School.
She was active in Presbyterian Women and often represented Richmond at the organization's regional and national meetings.
Mrs. Hawkins was a longtime member of Alpha Kappa Alpha Sorority's Upsilon Omega Chapter in Richmond and served on the chapter's Global Concerns Committee.
She and her husband also traveled extensively overseas and in the United States until his death in 2013.
In addition to Mrs. Charity, survivors include another daughter, Lynette R. Hawkins, also of Fort Washington, Md., and a granddaughter.