Noted NASA mathematician Katherine Johnson, at 100, writing her autobiography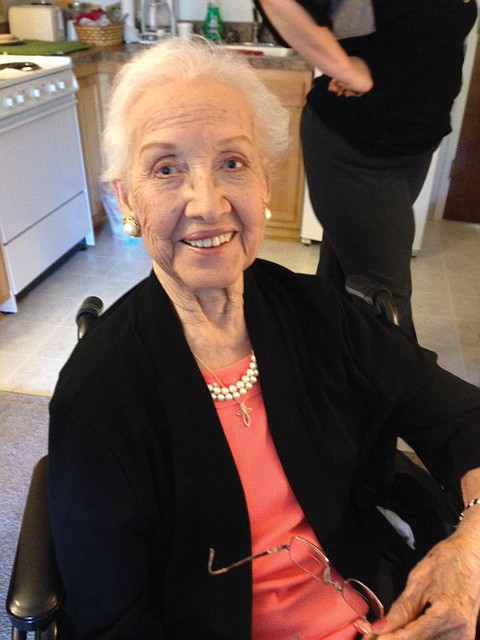 NEW YORK
Retired NASA mathematician Katherine Johnson, who turned 100 last summer, has waited long enough to tell her own story.
Mrs. Johnson's "Reaching for the Moon" is an autobiography for middle graders that will be published next fall, Atheneum Books for Young Readers announced recently.
Mrs. Johnson, who lives in an assisted living facility in Newport News, Va., with her husband, was one of the pioneering African-American women featured in the book and film, "Hidden Figures," in which she was played by Taraji P. Henson.
Mrs. Johnson and such colleagues as Dorothy Vaughan were responsible for performing complex mathematical calculations vital in helping NASA successfully launch flights into space in the 1960s, and eventually to the moon.
Mrs. Johnson's work was instrumental in the success of astronaut Alan Shepard's initial space flight in 1961, the first in American history. She also verified complex calculations for successfully propelling astronaut John Glenn into orbit in 1962, a turning point in the space competition between the United States and the Soviet Union.
Mrs. Johnson received the Presidential Medal of Freedom, the nation's highest civilian honor, in 2015 from former President Obama.
Mrs. Johnson said in a statement that she wanted young people to believe they could do anything, no matter their race or gender.
"I knew who I was and what I was capable of," she said.
Mrs. Johnson was born in White Sulphur Springs, W.Va., which had no public school for African-Americans beyond eighth grade. So her father moved the family so that his four children could complete their education. 
She graduated summa cum laude in 1937 from West Virginia State College with a degree in mathematics and French and began teaching in the West Virginia school system.
It was only after she and her first husband moved to Hampton that she embarked on an illustrious career in 1953 with NACA, the National Advisory Committee for Aeronautics, the agency that preceded NASA.