Coco's magic carpet ride ends; Serena playing for title No. 24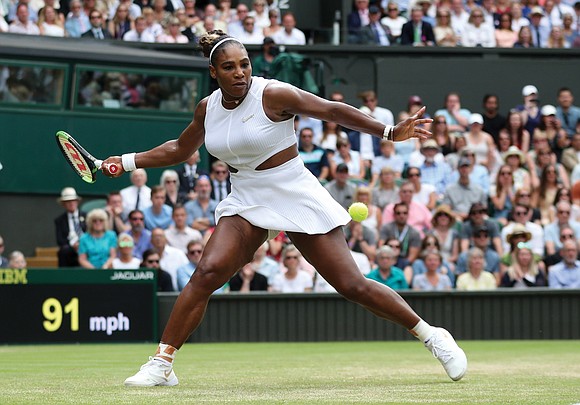 Cori "Coco" Gauff was not well known prior to arriving at Wimbledon as the world's 313th ranked player.
Oh, how that's changed.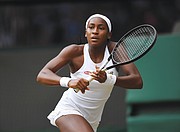 From anonymity, the 15-year-old Atlanta-to-Florida transplant emerged as practically a household name after three stunning victories in the main draw.
In upset fashion, Gauff defeated five-time Wimbledon champion Venus Williams in the first round, and later beat tennis pros Magdaléna Rybáriková of Slovakia and Polona Hercog of Slovenia to advance to the quarterfinals.
She demonstrated a powerful serve and a two-handed backhand, lots of foot speed and uncommon maturity for her age.
She wasn't blinded by the lights.
But Gauff's magic carpet ride ended in the fourth round on Monday with a 6-3, 6-3 loss to the tournament's seventh-seed, Simona Halep of Romania, who is ranked 27th in world.
Gauff's Wimbledon experience figures to make her an even tougher competitor in the future.
"I learned a lot," Gauff told the media following her defeat. "I learned how to play in front of a big crowd. I learned how to play under pressure. I learned a lot and I'm really thankful for the experience."
Halep broke Gauff's serve five times and benefited from 29 unforced errors.
It didn't appear Gauff was at her best physically. The match was halted at one juncture so Gauff could be treated by a trainer.
Still, she is the youngest player ever to qualify for the Grand Slam.
"I tried my best today but it wasn't meant to be — thank you London," she wrote on her Instagram account soon after the match.
Meanwhile, Serena Williams has a solid chance during this tournament to match Margaret Court's record of 24 Grand Slam singles titles.
Serena, who is seeded No. 11, defeated American Alison Riske on Tuesday 6-4, 4-6, 6-3 to advance to the semifinals. She is scheduled to play Barbora Strycová, 33, of the Czech Republic on Thursday, July 11.