MJBL end-of-season tournament this weekend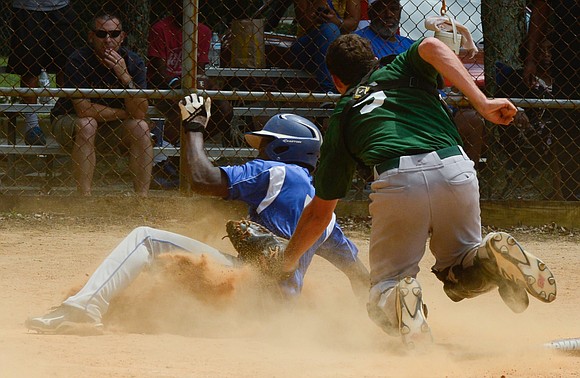 The Metropolitan Junior Baseball League is warming up for two end-of-season tournaments on area diamonds.
The 19-and-under division, made up mostly of high school and college players, will conduct its local playoffs July 27 and 28.
Then selected players from those teams will compete starting Tuesday, July 30, in the National MJBL Inner-City Classic on fields in Richmond and Henrico County.
First the five-team local playoffs:
Saturday, July 27: Riverside vs. Royals, 10 a.m., Klehr Field, 8000 Diane Lane in Henrico; and Mudcats vs. Warriors, 10 a.m., J. Sargeant Reynolds Community College's Parham Road campus. The winner of the Mudcats-Warriors game will meet the regular season winner, the Blue Sox, at 12:30 p.m. at Reynolds.
Sunday, July 28: Championship game. Survivors of Saturday's games will meet at 2 p.m. at Dorey Park, 2999 Darbytown Road in Henrico.