VUU men's team still one to watch next season
You can make a case for Virginia Union University being the team to beat next CIAA basketball season.
The Panthers came up short this year, losing to Shaw University 70-58 in the tournament semifinals Friday, March 1, in Charlotte, N.C.
"Fifty-eight points isn't going to get it against Shaw," said Panthers Coach Jay Butler. "We needed to bring our A game and the shots just didn't drop."
Still, there's much to be excited about looking forward for the maroon and steel.
The Panthers had to replace seven seniors who were on last year's tournament championship team. This season, the team posted these achievements:
• 19-11 overall record, 13-4 in the CIAA;
• Winners of eight of the last 10 games;
• Second in the CIAA Northern Division behind eventual tournament champion Virginia State University; and
• The only CIAA team to beat Virginia State University this season.
While last year's team was nearly wiped out by graduation, most of this year's primary contributors will return for an encore.
Will Jenkins and Terrell Leach will be seniors next season and each could contend for CIAA Player of the Year.
Jenkins, the CIAA Defensive Player of the Year, had 23 points and eight rebounds in the 79-71 tournament quarterfinal win over Johnson C. Smith University.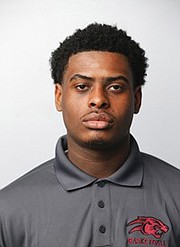 Leach tossed in a combined 41 points in the two Charlotte outings after averaging 21 points for the season.
Also returning for his sophomore year will be 6-foot-5 Demarius Pitts, the CIAA Rookie of the Year.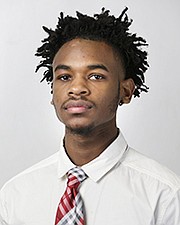 Jordan Peebles, a 6-foot-7 high riser from Greenville, scored 10 points in each CIAA match and appears on the verge of stardom.
Jordan White and CIAA All-Rookie pick Raemaad Wright both made strides this season toward becoming consistent, front-line players.
There is a hole to plug.
Coach Butler will need to find a new point guard after losing seniors Jemal Smith, who was out with an injury during the final month, and Eric Bowles.
Applying for the lead ball-handler role will be Darian Peterson from Chesterfield's Monacan High School.
Peterson received quality minutes earlier this season but didn't play in Charlotte as Coach Butler says he "shortened the rotation."
Help is already on campus.
Players sitting out as redshirts were 6-foot-5 Shawn Sanders, a former All-Tidewater star at Green Run High School in Virginia Beach, and 6-foot-7 Bilal Abdur-Rahim, a transfer from Division I University of Southern Mississippi.
Among those receiving VUU scholarship offers is John Marshall High School point guard Levar Allen.
"And we're always looking for that 6-foot-10, 6-foot-11 kid to put in the middle," Coach Butler said. Jenkins, at 6-foot-7, was the Panthers' tallest starter this season.