Personality: Diana H. Garland
Spotlight on Richmond ambassador for USA Pickleball Assoc.
5/31/2019, 6 a.m.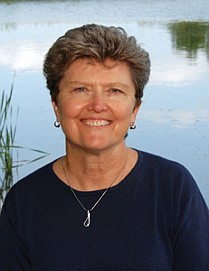 The Randolph Community Center has three outdoor courts and six additional courts should open soon in Forest Hill Park, she says.
"Most indoor courts have loaner paddles and someone who will help beginners," Ms. Garland says. "Some places are better for beginners than others."
A full scheduled can be found on the RVA Pickleball Facebook page. Places2Play.org also has the pickleball schedule for Richmond, Henrico and Chesterfield, as well as for places around Virginia and the United States where people can play pickleball.
Potential players also can contact Ms. Garland at RVAPickleball@gmail.com.
"Pickleball is fun, great exercise and an excellent social sport," Ms. Garland says. "Give it a try. You may get hooked. You won't regret it."
Meet this week's Personality and pickleball ambassador, Diane H. Garland:
No. 1 volunteer position: Richmond ambassador for USA Pickleball Association.
Date and place of birth: July 20 in Richmond.
Current residence: Richmond.
Education: Bachelor's in mathematics from Radford University.
Family: Partner, PJ; son, Adam; daughter-in-law, Andrea; and granddaughters, Madison, Julia and Emily.
Definition of pickleball: A sport played on a badminton-sized court where players use a rigid paddle to hit a perforated plastic ball over a tennis-like net.
Origins of game: Invented in 1965 on Bainbridge Island, a short ferry ride from Seattle. Three dads, Joel Pritchard, Bill Bell and Barney McCallum, whose kids were bored with their usual summertime activities are credited with creating the game.
Other games it compares with: Tennis, ping pong and raquetball.
Why I love this game: It's a great way to exercise and socialize at the same time.
When it came to Richmond: Over 12 years ago, pickleball came to Chesterfield County thanks to the efforts of Linda and David Scott. It has spread to the city of Richmond and surrounding counties.
How I got involved with pickleball: A friend who winters in Florida started talking about it four or five years ago. About two years ago, I borrowed a paddle from her and found the courts in Chesterfield.
Others who helped me get started: I signed up for a class through Chesterfield County Parks & Recreation taught by Linda Scott. I was hooked from the first lessons I took from Linda.
How often I play: At least three times a week; sometimes as many as six times a week.
Equipment needed: All you need if you find a place to learn is comfortable clothing and court shoes because they'll have the equipment. Once you start playing, you'll want your own pickleball paddle and balls.
Difficulty in learning game: It's said to be easy to learn but difficult to master, and can be enjoyed all along the journey.
Availability of lessons: Many venues have someone who will teach beginners the basics. Chesterfield County Parks & Rec has structured class schedules in spring, summer and fall for nominal fees. Clinics led by visiting pros are available for a higher fee. A few local certified instructors are beginning to offer private lessons.
Need for lessons: The best way to get started is to take a class or find a venue where someone is available to teach you. There also is a lot of material on YouTube, but you need to get a paddle in your hand to learn.