Richmond native helping to diversify NASCAR pit crew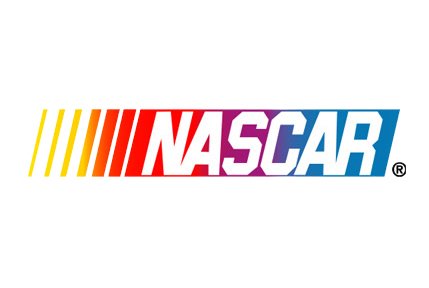 Raynard Revels II, a former linebacker, is now tackling a new assignment.
The native Richmonder has been chosen for NASCAR and Rev Racing's Drive for Diversity Pit-Crew Program in Charlotte, N.C.
The six-month course, which includes free room and board, features classes to become tire changers, carriers and jackmen.
"It's a new sport for me. It's really kind of crazy since I never saw a race until recently," said Revels, who drives non-competitively in his Honda Accord.
It's never too late, he vows.
"I'm looking to pick up on everything, to master the craft, possibly turn it into a career," he said.
Revels starred as a linebacker and also defensive end on powerhouse squads at Henrico County's Hermitage High under Coach Pat Kane and in 2015-16 at Norfolk State University under Coach Latrell Scott.
"I'm used to being a team player," said Revels, who packs 230 muscular pounds on a 6-foot-1 frame.
"The way I see this (is) same thing, different sport. It fits right into my competitive nature."
Revels is one of three people with area connections to be selected for the NASCAR program. Others include Chester native Mequel Phillips, who played football at Virginia State University, and Norfolk native Hadji Gaylord, who played football at Norfolk State University.
Old-timers are familiar with the Revels name.
Revels' father, Raynard Revels Jr., was the All-Metro quarterback at Richmond's Maggie L. Walker High School under Coach Lou Anderson and later was starting quarterback at NSU from 1980 to 1982.
More recently, a cousin, Reginald Revels, was a top running back at Richmond's John Marshall High School.
Raynard Revels II received his degree from NSU in interdisciplinary studies.
NASCAR's serious effort to get more minorities involved in the sport is off and running. This past July, Drive for Diversity alumni Rojelio Ramirez, Omar Grimaldo and Michael Hayden were in the pits for driver Justin Haley's victory at the Coke Zero Sugar 400 in Daytona.
More than 50 Drive for Diversity graduates are now working for national race teams.
Revels said he pays little mind to the fact that NASCAR is an overwhelmingly white sport both in terms of drivers, crews and fans.
"At the end of the day, I don't even think about it being white," Revels said. "Sports are all about diversity. The way I look at it, these men and women are all my teammates."
African-American race car drivers
While there have been numerous African-American race car drivers on the small racing circuits, all of the African-American drivers that have competed on NASCAR's top level can be counted on one hand.
Danville native Wendell Scott was the first and most successful, competing 1961 to 1973.
Scott (1921-1990) started 495 races and is the only African-American driver ever to win a checkered flag. That was at Jacksonville, Fla., in 1963.
Willy T. Ribbs from San Jose, Calif., entered three races in 1986, with his best finish 65th.
Bill Lester of Washington was behind the wheel in nine races from 2002 to 2006, with his best finish 22nd.
Darrell "Bubba" Wallace of Mobile, Ala., is the first African-American driver to have a full-time Cup ride since Scott in 1971. As a rookie, Wallace finished second at the 2018 Daytona for Richard Petty Motorsports. He has 64 career Cup starts over the past three seasons.