Richmond Flying Squirrels end season, honor Joe Taylor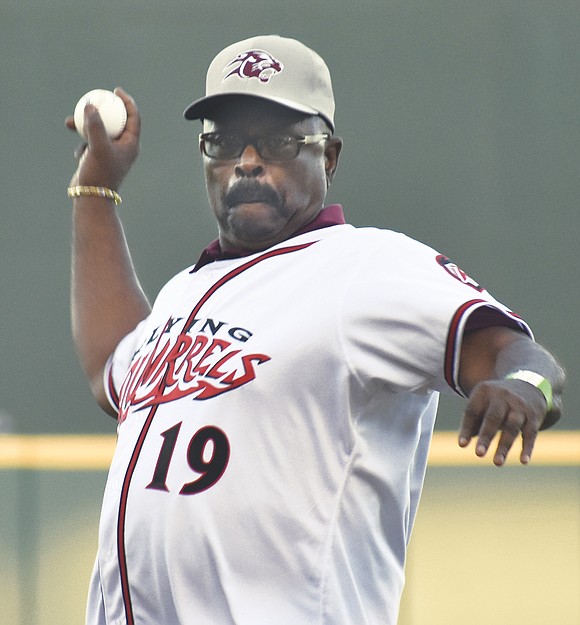 The Richmond Flying Squirrels have wrapped up their season. And while Richmond wasn't the best team in the Eastern League, the Flying Squirrels were best at drawing fans.
Despite an overall 55-84 record, Richmond led the EL in attendance with 400,321 paying customers. The Flying Squirrels averaged 6,631 people per game.
A fan favorite was swift outfielder Johneshwy Fargas. The native of Puerto Rico led the EL this season in stolen bases with 50. In so doing, he broke the Squirrels' single season mark of 49 stolen bases held by Kelby Tomlinson.
Fargas also led the team with five triples.
Flying Squirrels officials voted Fargas the overall Player of the Year.
Other awards went to Ryan Halstead, Pitcher of the Year; Jalen Miller, Puritan Cleaners Dirty Squirrel of the Year; and Matt Winn, Community Service Award.
The Flying Squirrels honored Joe Taylor, Virginia Union University athletic director, at its Aug. 30 game against the Bowie Baysox at The Diamond.
Taylor, who was named earlier this year to the National Football Foundation College Football Hall of Fame, threw out the ceremonial first pitch at the Squirrels game.
Mr. Taylor compiled an impressive 233 wins overall during a 30-year career coaching at Eastern Illinois University, VUU, Howard University, Norfolk State University, Hampton University and Florida A&M University. During his stint as football coach at VUU from 1984 to 1991, he complied a 60-19-3 record, leading the Panthers to three NCAA tournaments. He also is the all-time winningest coach in Hampton University's history.
The Richmond Flying Squirrels will open the 2020 season on April 9 at Bowie, Md. The home opener will be April 16, also against the Bowie Baysox.
This marked the 10th season the San Francisco Giants have had a AA affiliate in Richmond.