Personality: Lashawnda S. Singleton
Spotlight on president of the Richmond Chapter of the National Association of Black Social Workers
8/13/2020, 6 p.m.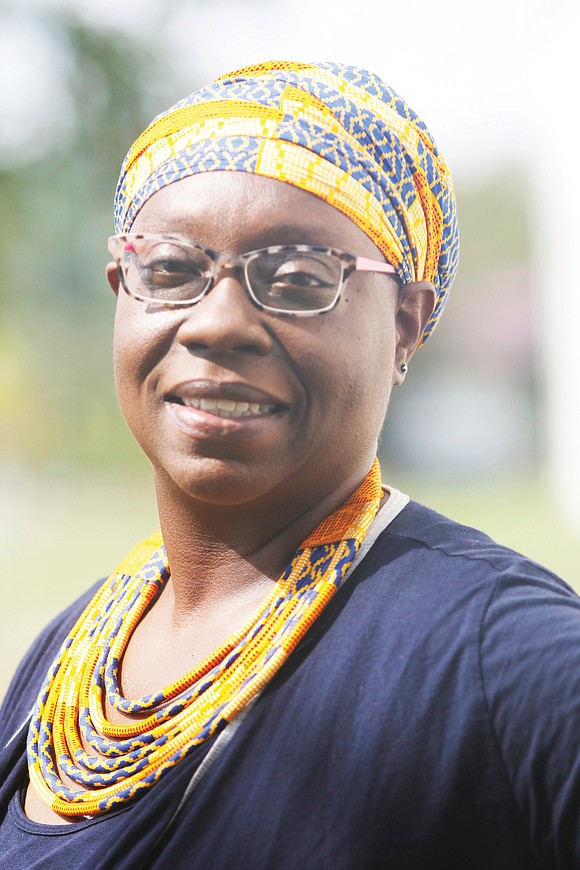 From Miami to New York and finally Richmond, Lashawnda Shanell Singleton has seen and experienced the struggles of the poor and disadvantaged.
Now, as the number of those in need grows during the COVID- 19 pandemic, Ms. Singleton is working to aid them as president of the Richmond Chapter of the National Association of Black Social Workers.
Founded in 1971, the RABSW is "committed to advocating for social change, justice and enhancing the well-being of Black people throughout the city of Richmond and surrounding counties," Ms. Singleton says.
"Our aim is to build a network of practitioners, researchers, scholars and community members who will leverage relationships, share knowledge and utilize their skills for the benefit of those we serve."
Guided in their efforts by a code of ethics, the principles of Nguzo Saba, which are celebrated and discussed during Kwanzaa, and the seven cardinal virtues of Ma'at from ancient African culture, the RABSW has been focusing its Afrocentric efforts toward providing resources and support for those impacted by COVID-19. That includes advice, fellowship and solidarity through video streaming, and mental health support services from the multiple members with private practices.
Ms. Singleton first became involved with RABSW through its student chapter at Virginia Commonwealth University, where she earned her bachelor's in social work.
At the time, Ms. Singleton was aware of the need for Black and brown people to be able to have help from people with similar experiences who could identify with and address their issues. She said her own background growing up with two siblings and a single mother in subsidized housing and personal experiences with the criminal justice system gives her lived experiences that are beneficial in helping others.
"I was looking to find clarity and understanding of what it is to be African-centered and interested in figuring out how to include this perspective with culture, including its trauma, to better assist the Black community," Ms. Singleton says.
She balances her volunteer work with the RABSW with her own re-entry service, We the PLUG Consulting LLC, her job as community outreach coordinator for the Virginia Department of Corrections and a myriad of other community work, including serving on Mayor Levar M. Stoney's Task Force to Reimagine Public Safety.
Ms. Singleton's connection to the plight of the underserved has continued with the COVIS-19 struggle. During the pandemic, she was out of work for six weeks after an "encounter" with the coronavirus after visiting her mother in New York and attending church there in March. All of the church members, including her mother, were affected, she says.
To hear Ms. Singleton tell it, she isn't the only person in RABSW with experience gleaned on the margins of society and connections in some way to the foster care system to incarceration to substance abuse and more. It's that breadth of experience that she believes makes the organization, its members and its mission so special and vital.
"That's what I really love and appreciate," Ms. Singleton says. "You have individuals who have that life experience and have become educated in those fields to change that experience and be able to work with those individuals, where people that look like you can definitely say 'I understand. I know where you're coming from.' "