Anthony 'Pete' Rogers, retired educator, principal with RPS, dies at 92
2/7/2020, 6 a.m.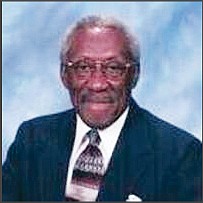 Anthony Warren "Pete" Rogers was an advocate for teaching Richmond students how to work with their hands during his 35-year career with the city's public schools.
The Army veteran helped students learn how to use tools as an industrial arts teacher. He also encouraged students to consider careers in the construction trades and other vocations as a guidance counselor before he entered the principal ranks.
Mr. Rogers got his admin- istrative start as an assistant principal at George Wythe High School before being tapped to run the former Benjamin Graves Junior High and East End Junior High schools.
He also served as principal of the Career Exploratory Middle School that became Chandler Middle School. The building in North Side is now home to Richmond Community High School.
Mr. Rogers died Wednesday, Jan. 29, 2020, in Richmond. He was 92.
Family and friends celebrated his life during a funeral Monday, Feb. 3, at First Baptist Church of South Richmond, where he was a member most of his life.
A Richmond native, Mr. Rogers graduated from Maggie L. Walker High School in 1946 and served in the military, most notably in Japan during the post- World War II occupation.
Returning from service, he used the G.I. bill to study at West Virginia State University, where he earned a bachelor's degree in 1952. He later earned a master's in vocational education from Ohio State University and took post-graduate courses at Virginia Commonwealth University.
Mr. Rogers remained involved in the school system until he retired in 1988. Outside of school, he served as a member of the city's Human Relations Commission and as an elections officer and precinct captain at the polling place at the Calhoun Center.
He also was a member of Omega Psi Phi Fraternity and its Phi Phi Chapter in Richmond and was a past president of the Richmond/Central Virginia Chapter of the West Virginia State University Alumni Association.
He also belonged to the Del-Gents, the Ectezus Investment Club, The Associates Friday Morning Breakfast Club and The Friendship Café with the Capital Area Partnership Uplifting People's Senior Program.
Mr. Rogers was predeceased by his wives, Alfreda Green Rogers and Effie Eure Rogers.
Survivors include his daughter, Dr. Antoinette M. Rogers of Richmond; his sister, Rosalind R. Jones, also of Richmond; and his brother, Clinton D. Rogers Sr. of Accomack County.