Clash of the quinquagenarians: Mike Tyson and Roy Jones Jr. to fight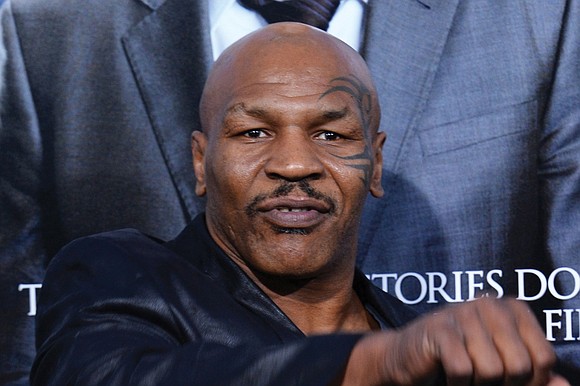 Professional boxing is turning back the clock.
Previously retired former world champions Mike Tyson and Roy Jones Jr., both in their 50s, have decided to go from retirement back to the ring.
The two have agreed to meet in an eight-round exhibition match on Sept. 12 at the Dignity Health Sports Park in Carson, Calif. The event will be available on Pay-Per-View and the entertainment platform Triller. It's unlikely there will be any in-house attendance because of concerns about COVID-19.
The question is why are they fighting?
"It's because I can do it. And I believe there are other people who believe I can do it," Tyson told United Press International. Tyson, 54, last fought 15 years ago when he was stopped by Kevin McBride.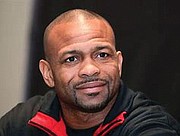 Competing from 1985 to 2005, "Iron Mike" posted a record of 50-6 with 44 knockouts. He was the undisputed heavyweight champ from 1987 to 1990.
Jones, 51, competed from 1989 to 2018, winning world titles in the middleweight, super middleweight, light heavyweight, cruiserweight and heavyweight divisions.
Jones, a silver medalist at the 1988 Summer Olympics in Seoul, South Korea, posted an overall pro record of 66-9. His last bout in 2018 resulted in a unanimous decision over Scott Sigmon.
"I've been enjoying retirement, but people don't seem to want me to retire," Jones told UPI.
"They keep calling me, telling me Mike wants to come back and that I'd be a great opponent for him."
Tyson and Jones never met in the ring as younger men.
The fighters will not wear headgear for the exhibition and will use 12-ounce gloves. Typically, pro fighters wear eight- to 10-ounce gloves.
Short by heavyweight standards, both Tyson and Jones are a shade under 6 feet tall. They are likely to enter the ring in September in the 210 to 220 weight range.
This is not intended to be a silly pillow fight. The powerful men are said to be training diligently for their "comebacks."
The general feeling is that Tyson, the harder puncher, will go for a quick knockout. If the bout goes past three rounds, the advantage could swing to Jones, a classic pugilist.
Jones has the longer reach, 74 inches, compared to Tyson's 71.
The undercard will feature former NBA standout Nate Robinson against YouTube celebrity Jake Paul. Robinson is a three-time NBA Slam-Dunk champion.