Actor Bert Belasco dies in Henrico hotel; no foul play suspected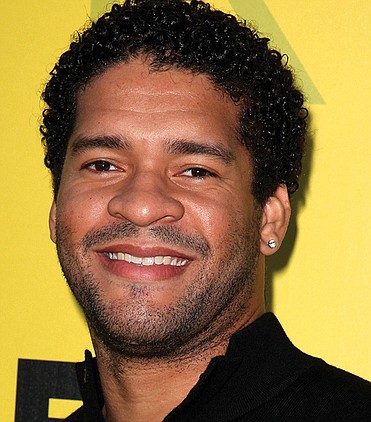 Actor Bert Belasco, best known for his starring role in the BET comedy series "Let's Stay Together," was found dead Sunday, Nov. 8, 2020, in a hotel in Henrico County.
He was 38.
The actor's death was first reported by TMZ and later confirmed by the Henrico Police Department, which reported no foul play is suspected.
A resident of Woodland Hills, Calif., Mr. Belasco was in Virginia for a role in a movie and was in quarantine in the hotel as part of required preparation for work on the set, his father, Bert Belasco Sr., said in a statement to TMZ.
When family could not reach him, they contacted the hotel and asked that they check on him. Mr. Belasco's body was found by hotel staff, who alerted Henrico County Police.
Mr. Belasco's father believes his son died of an aneurysm, but nothing concrete has been confirmed.
"As with all death investigations, Henrico Police detectives are working closely with the Commonwealth of Virginia Medical Examiner's Office," according to a statement issued by Henrico Police.
"Henrico Police detectives will continue to work with the Commonwealth's Medical Examiner's Office and legal next of kin as they continue to investigate the untimely death of Mr. Belasco."
Tributes and condolences were posted on social media by Mr. Belasco's friends and co-stars on "Let's Stay Together," where he spent four seasons playing the character Charles Whitmore. The show ran from 2011 to 2014.
"Heartbroken at the passing of Bert Belasco — a talented, kind young man who I had the pleasure of working with numerous times on #LetsStayTogether," co-star Jackée Harry wrote on Twitter. "Squeeze your loved ones tight! Tomorrow is never promised."
A native of South Carolina, Mr. Belasco earned a theater degree from Southern Illinois University and joined Chicago's popular Second City improv theater. Beginning in 2007, he appeared on television shows such as "House" and "Justified before landing the role on "Let's Stay Together."
He also appeared in such popular series as "Key & Peele," "NCIS: New Orleans," "Superstore" and "Pitch," the baseball drama in which he had a recurring role.