Legendary Coach John Chaney dies at 89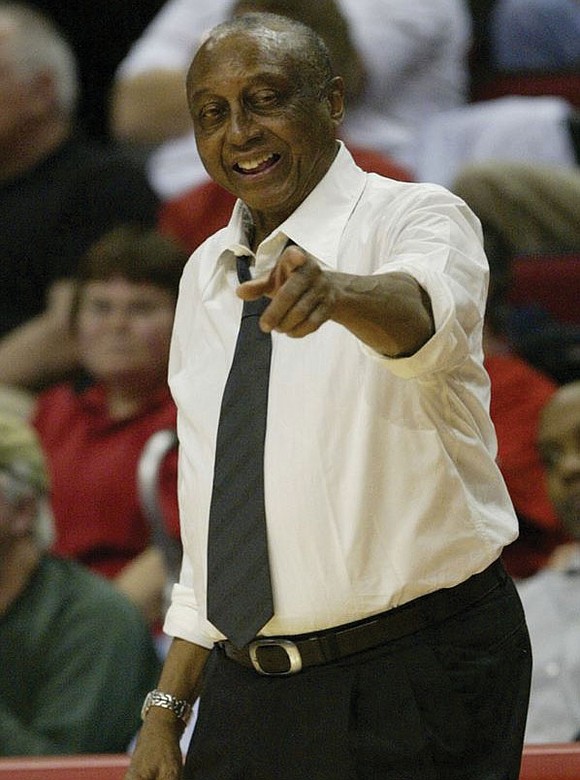 Retired Temple University basketball Coach John Chaney, who was among the most successful Black coaches in basketball history, died Friday, Jan. 29, 2021, following a short illness. He was 89.
Coach Chaney was born in Jacksonville, Fla., and grew up in Philadelphia.
As a defensive-minded coach known for his high intensity, he posted a 225-59 mark from 1972 to 1982 at Cheyney State University near Philadelphia.
Moving to NCAA Division I, he then coached the Temple University Owls in Philadelphia to a 516-253 mark from 1982 to 2006, when he retired. He led Temple to five appearances in the NCAA Elite 8.
Coach Chaney's combined 741 wins in 34 seasons is third highest among all Black coaches. Only Clarence "Big House" Gaines, with 828 wins in 47 seasons at Winston-Salem State University, and Jerry Johnson, with 821 wins in 47 seasons at LeMoyne- Owen College in Memphis, have more victories.
Before getting into coaching, Coach Chaney played ball from 1951 to 1955 as an undergraduate at Bethune-Cookman University in Daytona Beach, Fla.
Coach Chaney made at least one trip to Richmond as a coach. In 1977, his Cheyney State Wolves lost a buzzer-beater to Randolph-Macon College in the NCAA Division II Elite Eight at the former Arena.
The next season, Coach Chaney guided Cheyney State to the NCAA Division II championship.
Coach Chaney is a member of both the Naismith and College Basketball halls of fame.