Aurealius Thomas, among the first Black All-Americans in college football, dies at 86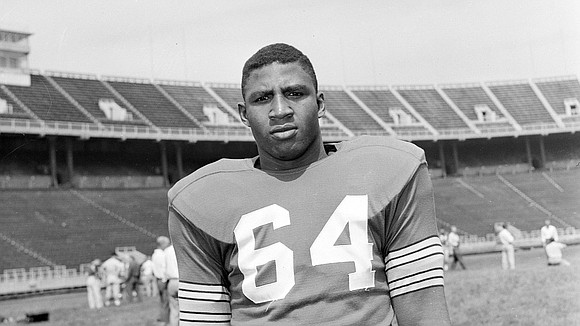 Aurealius Thomas, among the Black college football All-Americans, died Friday, Feb. 5, 2021. He was 86.
Mr. Thomas was a consensus All-American on Ohio State University's national championship team of 1957.
The Columbus, Ohio, native was elected to both the College Football Hall of Fame and the Ohio State University Athletic Hall of Fame.
Under Coach Woody Hayes, Mr. Thomas played both offensive and defensive guard and logged 463 minutes, out of 600 total, for the Buckeyes.
Ohio State finished 9-1 in 1957, with a 10-7 victory over the University of Oregon in the Rose Bowl.
Mr. Thomas was drafted by the NFL's Pittsburgh Steelers but chose to pursue a career in education and the insurance business.
Only a sprinkling of Black atheletes were playing major college football at the time Mr. Thomas played. The first Black All-American was UCLA back Kenny Washington in 1939.