Richmond Marathon to spring to action this Saturday
Fred Jeter | 11/11/2021, 6 p.m.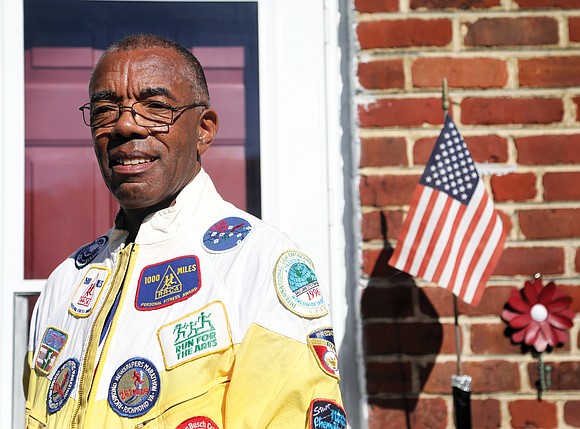 After taking something of a "time out" a year ago because of the pandemic, the Richmond Marathon is back in full force.
The full marathon (26.2 miles), half marathon (13.1 miles) and 8K races (4.97 miles) will start and end this Saturday, Nov. 13, in Downtown.
Approximately 14,000 runners and walkers are expected for the three races combined.
The popular event dates to 1978 and has been run every year until 2020, when provisions were made because of the global pandemic.
Last year's modified Richmond Marathon was run on the Virginia Capital Trail, between East Richmond and Williamsburg, over 16 days with "virtual" options. No official winners or prize money were awarded.
A "virtual" option remains this year, with competitors allowed to submit times throughout November. Only race-day competitors will be eligible for prizes.
The 2019 Richmond Marathon winners were natives of Ethiopia. Ashenafi Birhana won the men's race in 2:19.43, while Ayantu Dakebo Hailema was the fastest woman finisher in 2:36.19.
Runners from East African nations, especially on the men's side, have run at the head of the pack for 20 years. The last American men's winner was Michael Harrison in 2000. Harrison also won in 1992, 1993 and 1995.
All-time records were set by Kenyan Kennedy Kemei (2:13.45) in 2011 and by Russian Irina Suvorova (2:31.25) in 2000.
The first Richmond Marathon winners in 1978 were both local, David Ruggles in 2:28.49 and Bobbie Allen in 3:15.40.
The first African native to prevail was Kenyan Hillary Tuwei in 1979 in 2:22.26. At the time, Tuwei was a student-athlete at the University of Richmond.
Only two African-Americans have crossed the finish line first.
James Coleman, who previously had starred as a long-distance runner at Virginia State University, was the first in 1990 in 2:35.31.
In 1991, it was Thad Jones in 2:30.15. Jones was a total unknown longshot.
"I was a late bloomer," Jones said. At the time, Jones was a Richmond Police officer working in the Traffic Division. He served as a city policeman from 1979 until his retirement in 2003.
Going into the 1991 race, he was on no one's radar.
"The favorites were Sean O'Flynn, Walt Adams and Michael Harrison," Jones, now 65, recalled in an interview with the Free Press. "Michael kind of ran out of gas at Belvidere and Franklin and I got energized."
As Jones sped from the pack and hit the home stretch, veteran observers were asking themselves, "Who's he?"
Unlike Coleman, who had a strong résumé, Jones never ran track or cross-country at Nottoway High School and took up the sport while serving in the Army in Germany.
Jones' story is one of perseverance. When he signed up for the first Richmond Marathon in 1978, he ran a 4:54, more than two hours slower than the frontrunners.
"I didn't know what I was getting into," he said of that first attempt. "I really didn't know what a marathon was and I hadn't trained right."
Jones, who still resides in Richmond, backed off marathon running soon after 1991 but continued to excel in shorter races around the area.
He might still be a championship candidate in his age group. But as for this year and future races, he's quick to say, "I'm retired."
The Richmond Marathon Returns
Race day schedule for Saturday, Nov. 13:
Race Day Registration -($150 on phones) starts at 6 a.m.
7 a.m. - 8K start, 8th and Broad streets
7:30 a.m. - Half-marathon start, 7th and Broad streets
7:45 a.m. - Full marathon start, 5th and Grace streets
11:30 a.m. - Half-marathon course closes
3 p.m. - Full marathon course closes
8 a.m. to 3 p.m. - Post-race party on Brown's Island