VSU women's team comes back to post 62-59 win over VUU Lady Panthers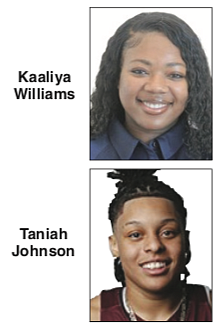 The tide has turned, at least temporarily, in the women's basketball rivalry between Virginia Union University and Virginia State University.
Last Saturday, the VSU Trojans overcame a 21-point halftime deficit to rally and defeat the Lady Panthers 62-59 at the VSU Multi-Purpose Center in Ettrick.
The comeback broke a streak of 10-straight VUU victories in the rivalry. VSU improved to 9-7 overall and 5-2 in the CIAA; VUU fell to 2-6 overall and 1-2 in the CIAA.
Few people saw the game, however. Attendance was listed at 16 people because of COVID-19 safety restrictions. Officials at both schools have banned fans from the games until later this month.
Senior Kaaliya Williams led VSU with 18 points, followed by Natalia Leaks with 16. Williams starred at L.C. Bird High School in Chesterfield County and transferred to VSU from St. Augustine's University in Raleigh, N.C.
Leakes is a 5-foot-9 senior from Miramar, Fla.
VUU's Taniah Johnson, a 5-foot-7 sophomore from Roanoke, led all scorers with 21points.