Hampton becomes first HBCU to join the CAA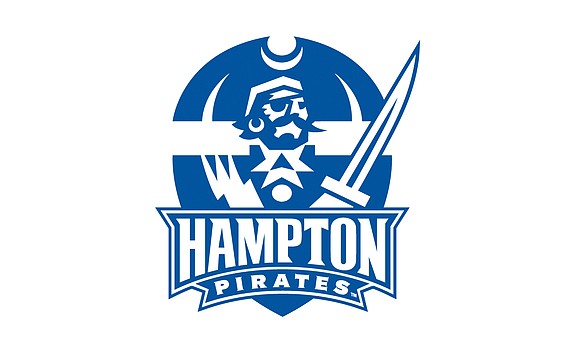 Colleges and universities throughout America, particularly in Virginia, have long played musical chairs, and the game is far from over.
There is little common ground, or sense of unity, within the confines of the Commonwealth, in part because some schools play football and others do not.
The 14 NCAA Division I institutions in Virginia shoot hoops in eight different conferences. The state's current conference alignment is:
Atlantic Coast: University of Virginia (Since 1953), Virginia Tech (2004)
Atlantic 10: VCU (2012),
Richmond (2001), George Mason (2013)
Colonial Athletic: James Madison (1979), William & Mary (1979)
Big South: Hampton (2018; which will move to the CAA in July 2022), Longwood (2012), Radford (1983)
Atlantic Sun: Liberty (2018)
MEAC: Norfolk State (1997)
Conference USA: Old Dominion (2013)
Southern: VMI (2014)
However, don't write any of this down in anything more permanent than No. 3 pencil.
For starters, ODU, JMU and Liberty have announced plans to exit their current conferences for the Sun Belt Conference. The proposed moves are entirely football driven.
Recent reports that Hampton is flirting with the Colonial Athletic Association, were confirmed on Jan. 25 when Hampton University announced that it will join the CAA as a full member, effective July 1, 2022. Hampton becomes the first historically Black college and university (HBCU) in the history of the CAA, which was established in 1979 and is headquartered in Richmond.
VCU has no firm plans for leaving the A-10, but is always looking. The Big East and Ameri- can Athletic would be the more desired location for the Rams' perennial NCAA entry.
It used to be so easy. The state's five HBCUs (Norfolk State, Virginia State, St. Paul's, Virginia Union and Virginia State) played for decades in the Division II CIAA.
That changed when NSU and HU left for the Division 1 MEAC in the 1990s. St. Paul's was still in the CIAA when it closed in 2013 due to financial constraints.
Then there was the CAA, as close-knit group as you could imagine with six state entries — VCU, ODU, UR, JMU, W&M and GMU — all under one roof with headquarters on Parham Road.
First UR bolted, then VCU, then GMU for the A-10. Now JMU is departing, leaving only W&M.
There are concerns that NSU may look elsewhere. In just the last three seasons, HU, North Carolina A&T, Savannah State, Bethune-Cookman and Florida A&M have left the MEAC, leaving only six football playing member institutions.
And what about VCU? The Rams have been dominant since joining the A-10, but the Big East and American Athletic Conference offer a higher profile for VCU's flagship basketball program, which left the ECAC- South in 1979, Sun Belt in 1991, Metro in 1995, and Colonial in 2011.
Until the mid 1970s, there were only five Division I schools in the state: "The Big Five" (U.Va., Tech, UR, W&M and VMI) with U.Va. in ACC, and the rest in the Southern. All have scattered.
U.Va. and Tech aren't going anywhere for now. But don't count on any of the other schools to remain under the same umbrella for more than a few years.