Training facility for people formerly incarcerated won't reopen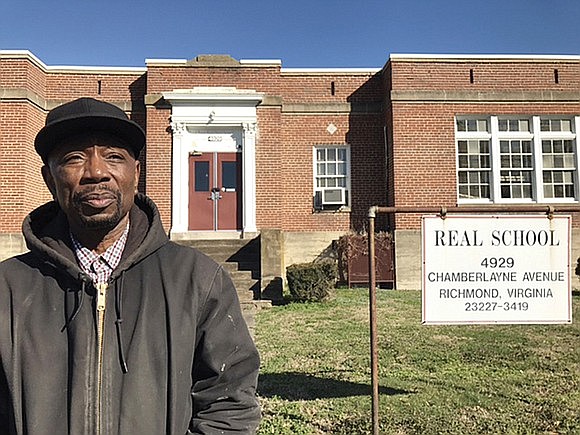 City Hall has ruled out allowing a nonprofit construction training program for people released from jails and prisons to return to a former North Side school building that it had occupied for five years.
The verdict on the Adult Alternative Program was delivered by Sharon Ebert, the city's deputy chief administrative officer for economic and community development.
The building AAP has been using at 4929 Chamberlayne Ave. is "in poor condition," Ms. Ebert told City Council's Land Use, Housing and Transportation Committee on July 19.
The former school for disabled students is in "need of environmental remediation for mold and mildew," she told the committee.
She said a cursory look also shows the building needs "significant repairs" before anyone could be allowed to use it.
The School Board earlier this year approved returning the building to the city, and the full council voted to accept the building Monday.
It is a blow to Richmond contractor Kenneth Williams, 73, who created the training program in 2012 and relocated to the building in 2017.
Since March, he and his classes have been locked out of the building.
Still hoping the city would allow him to return after it gained possession, Mr. Williams has not yet removed equipment, furniture and other items belonging to AAP.
Two members of the council, Vice President Ellen F. Robertson, 6th District, and Dr. Michael J. Jones, 9th District, expressed support for finding a new location for him, though that remains a question mark.
Ms. Ebert said that council's acceptance of the building would allow the city to determine if it has a use for the property that would make it worth renovating or would seek to sell it to other parties.
Ms. Robertson expressed concern that the School Board was returning a build- ing that was in "horrible condition." She noted the city had provided the funding to develop the school decades ago and also paid the debt service.
She said that it might be time to end a policy that requires the city to turn over proceeds from the sale of surplus school property to the school system.