RPS rejects Youngkin policy; curricula challenged
Holly Rodriguez | 10/6/2022, 6 p.m.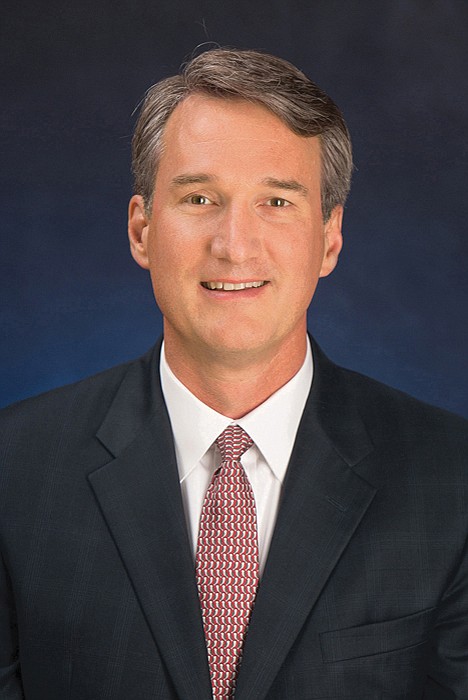 Transgender students attending Richmond Public Schools can expect to have their rights protected for now, and all RPS students may be learning under a new curriculum in the next few years.
The Richmond School Board passed a resolution Monday night, introduced by 1st District member Elizabeth Doerr, declaring the "Richmond City Public School Board rejects Governor Youngkin's model policies and affirms its commitment to providing protections for all students regardless of sexual orientation, gender identity or gender expression."
In mid-September, Virginia Gov. Glenn Youngkin introduced new policies for school boards and districts across the commonwealth to follow regarding transgender students, including:
• Students must only use bathrooms and locker rooms associated with the sex assigned to them at birth;
• If a student wants to participate in a sport or other extracurricular activities, they must, again, only participate in teams that align with the sex assigned at birth;
• The legal name and sex of a student can't be changed even upon the written instruction of a parent or eligible student without an official legal document or court order;
• Teachers and other school officials can only refer to a student by pronouns associated with their sex assigned at birth.
This new policy reverses the former Gov. Ralph Northam-era directive created to better protect Virginia's transgender students from discrimination. Gov. Youngkin's policy does not go into effect until the 30-day public comment period ends Oct. 26. Nearly 15,000 people commented in the first 24 hours following the start of the public comment period Sept. 26.
Thousands of Virginia high school students across the commonwealth protested by walking out of their classrooms on Sept. 30. Gayle Dobbins, a physics teacher at Thomas Jefferson High School, encouraged the School Board to reject Gov. Youngkin's policies during the public comment period of Monday's School Board meeting.
"Outing a student at school against their will is a dangerous precedent," he said. "Every student should feel safe and respected at school. If October is bullying prevention month, we shouldn't allow anyone, especially the governor, to bully our students."
A School Board decision impacting transgender students and their cisgender peers — students who identify with the gender assigned to them at birth — is the curriculum that has been used for the past two years and a subject of controversy at recent school board meetings. But after Monday's meeting, that curriculum is going to be more closely scrutinized to evaluate its effectiveness.
Students, current and retired teachers, parents, and community leaders have offered commentary and reasons to keep and scrap the current RPS curriculum in recent weeks. At Monday's meeting, 3rd District member Kenya Gibson introduced a motion passed by the board charging Superintendent Jason Kamras to create work groups, under the oversight of the executive director of teaching and learning and comprised of classroom teachers who use the curriculum daily.
The groups will "review the district's language arts, math and science curricula to develop a three-year plan." The motion recommended Mr. Kamras collaborate with the Richmond Education Association to identify the best teachers for the work groups, and for those names to be presented at the RPS School Board meeting Oct. 17.