Aziah Johnson's electric plays for TJ provides ticket to Michigan State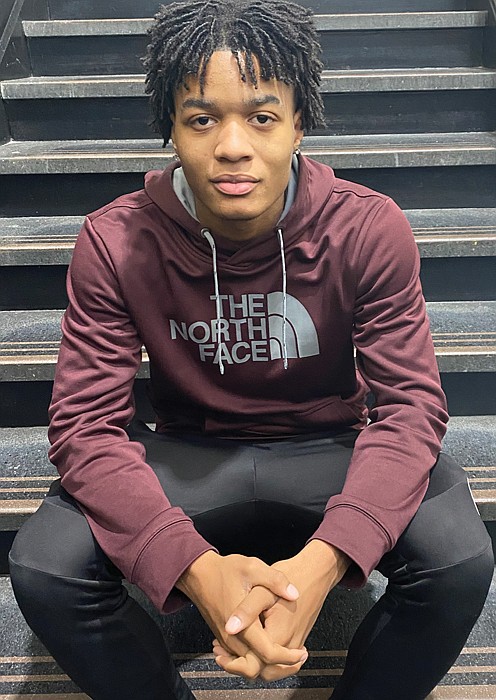 Aziah Johnson's home-away-from home this past football season was the end zone.
The Thomas Jefferson High senior scored 17 touchdowns in just eight games with his six-pointers coming in five different ways.
Johnson hit pay dirt 10 times via pass receptions, three times rushing, twice on interceptions and once each on punt and kickoff returns.
The head-spinning performance earned him first-team, All-State Class 2 honors as both a wide receiver and defensive back, and a full scholarship to Michigan State University.
"His achievements are a feather in the cap to TJ, to the City of Richmond and certainly to Aziah himself," said Dr. William Holt, the Vikings' activities director.
The 6-foot-1, 175-pound Johnson transferred to TJ for his senior season from Huguenot High. He missed the first four games with an offseason injury, and then blasted off like a rocket.
He chose Michigan State of the Big 10 Conference over numerous other offers from Power 5, FBS schools. North Carolina, South Carolina and Virginia Tech were among Johnson's other finalists.
"They (MSU) are really genuine, and they showed a lot of love when I went up there," he told the media after his campus visit.
"When I got there, there was just a vibe."
The Spartans hope Johnson can do for them what he did for TJ.
In his one season as a Viking, Johnson caught 44 passes for 971 yards and rushed 22 times for 171 yards. Defensively the cornerback made 45 tackles and intercepted seven passes, including three vs. J.R. Tucker.
His brilliance and versatility helped coach Josef Harrison's West Enders to an overall 8-4 record and to the second round of the Class 2 Regional playoffs.
At MSU, located in East Lansing, Johnson will play under head coach Mel Tucker, among the more successful Black coaches at Power 5 programs.
While he'll be some 688 miles from his hometown, Johnson hopes his friends can keep close tabs on his progress.
"Almost all of Michigan State's games are on TV," he said. "That's a dream. I will be living a lot of people's dreams."
The Spartans hope the college end zones will be as much to his liking as those around Richmond.
MSU opens Sept. 2 at Spartan Stadium vs. Central Michigan and then, coincidentally, will play an invading University of Richmond. on Sept. 9.