Charles Scott's strategy for success at Huguenot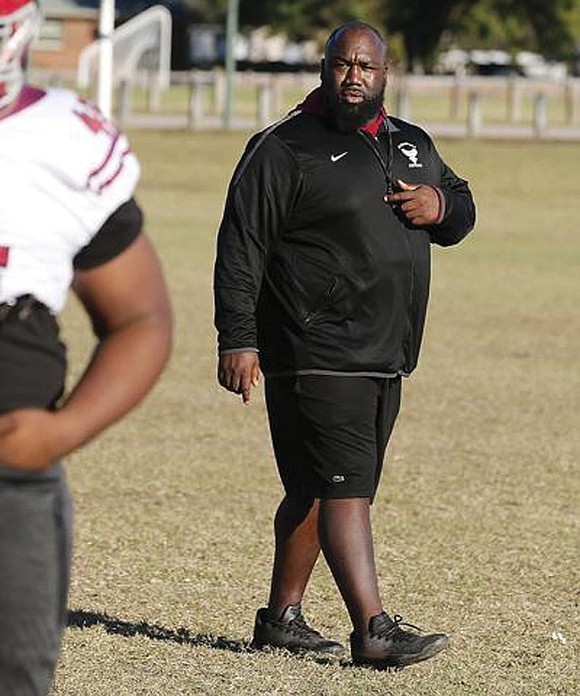 Huguenot High football has been spinning its wheels for longer than Falcons fans wish to think about.
The Forest Hill Avenue school is 24-102 since 2009, including 2-16 the past two seasons.
That's the past. Charles "CeeJay" Scott represents the right now and future.
The Falcons' new head coach hopes to kick the program back in gear and relive some long-ago glory.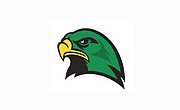 "I'm very excited. I look forward to the chal- lenge," Coach Scott, 40, told the Free Press.
"I know the history. I've been around forever."
By "history," he means the Richard McFee coaching era when HHS went 143-73 between 1988 and 2008. That run included three region titles and a trip to state finals.
"I look up to Coach McFee for what he did as a ground breaker. I look forward to bringing that back," Coach Scott said.
Since Coach McFee stepped down after the 2008 season, the Falcons have had six coaches – Ron Gundry, Kevin Allen, Bryan Jennings, Jared Tayor, James Riley and Addison Hayes.
So why might Coach Scott succeed when those before him stalled out? He may have an advantage – a built-in feeder system of sorts. He is founder and head coach of the Central Virginia Hurricanes, which is affiliated with the American Youth Football.
The program started in 2012 with one team and 12 players. It now has more than 200 players in ages U-6 to U-14.
Even with his Huguenot assignment, Coach Scott continues to coach the U-14's in spring and U9's in fall. The U-9's play on Saturdays.
The Hurricanes attract cream-of-the-crop quality athletes with high ambitions.
"It's not necessarily an ad- vantage," said Coach Scott of directing the Hurricanes.
"But I've built relationships and families and parents for many years. I've known a lot of the kids since they were babies."
Will any of those players find their way into the Huguenot zone?
"If anyone comes to us, we'll welcome them with open arms. Guess we'll see," Coach Scott said.
The Falcons' new sideline boss does not work out of the building. His "day job" is as a mental health counselor with United Family Services.
Coach Scott is no stranger to multitasking. He continued to coach the Hurricanes during the past five years in which he was head coach of Life Christian Academy (LCA) in Chester.
LCA plays a far-flung, almost national schedule of mostly out-of-state, high-quality opponents. Last year's foes were from Geor- gia, Florida, Maryland, New York, Tennessee and Ohio.
"I'd say we won about 35 percent," said Coach Scott, whose road-warrior team was 3-6 a year ago.
During that time LCA pro- duced at least 20 players who have gone on to Division 1 colleges. The list includes Kaleb Spencer (now at Miami, Fla.), Josh Miller (Georgia) and Trevyon Greene (North Carolina).
As a player himself, Coach Scott starred as a fullback and linebacker at Thomas Dale High in Chester, and later played fullback at Chowan, N.C., University where he set a record for most touchdowns in a game and was named team captain.
He got into coaching with the Falling Creek and Chalkley Associations of the Chesterfield Quarterback League.
One player Coach Scott can count on for sure at Huguenot is his son, Charles Jr., a talented quarterback who now is at LCA. Scott Jr. hopes to play on the Falcons' JV team this fall as an eighth-grader and then join the varsity in 2024 as a freshman.
It is reasonable to believe other talented players will follow. Huguenot has by far the best facilities of the five city schools and the top "Friday Night Lights" atmosphere.
All that's missing has been victories.
That's where Coach Scott, a big man with big dreams, comes in.
In looking for a motto, how about "Restore the thrill on Forest Hill."