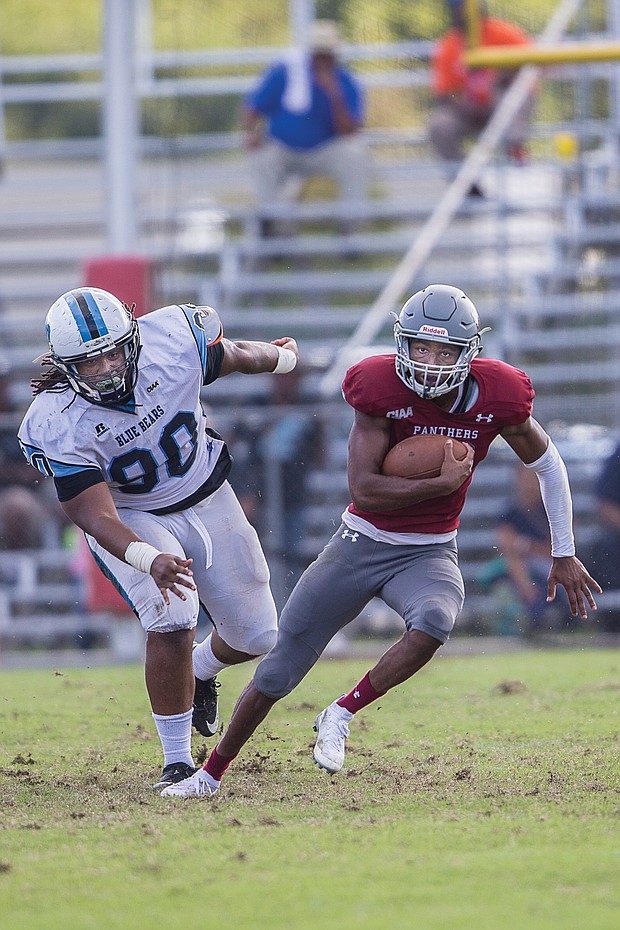 Panthers quarterback Darius Taylor streaks past Livingstone College's William Moore Jr. during last Saturday's game at Hovey Field. Virginia Union University won the game 52-19.
Stories this photo appears in:

Darius Taylor's initials are "D.T." but "T.D." might be more apropos. Virginia Union University's senior quarterback is on a touchdown passing binge.