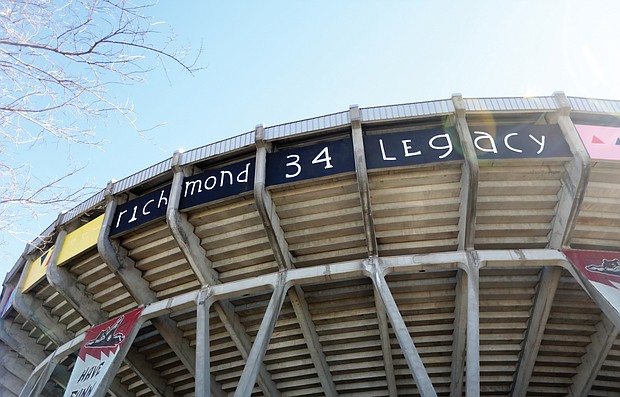 A huge mural across the top of The Diamond honors the Richmond 34, the Virginia Union University students who were arrested in February 1960 during a lunch counter sit-in protesting the whites-only service at Thalhimers department store in Downtown. The mural, painted by Andre Shank, is one of several initiatives the Richmond Flying Squirrels is undertaking to honor the former students and their history.
Stories this photo appears in:
The Richmond 34 will not be forgotten, at least not as long as the Richmond Flying Squirrels have anything to say about it.