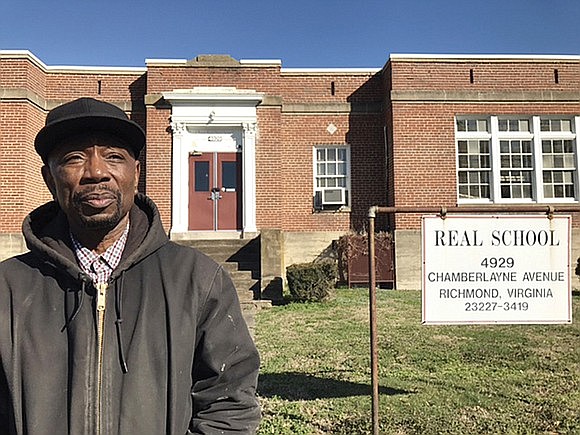 In this photo from 2017, Kenneth Williams, CEO of Adult Alternative Program, stands in front of the vacant REAL School building at 4929 Chamberlayne Ave.
Stories this photo appears in:
City Hall has ruled out allowing a nonprofit construction training program for people released from jails and prisons to return to a former North Side school building that it had occupied for five years.
Rodney Brown had just served a six-year sentence in prison in 2018 when he found his way to the nonprofit Adult Alternative Program at 4929 Chamberlayne Ave. in the city's North Side.