VUU gets training edge
Fred Jeter | 10/9/2015, 8:01 a.m.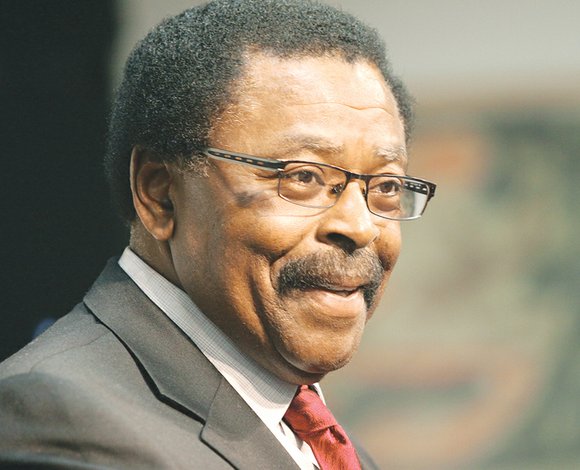 College and NFL football share some common ground on Richmond's North Side.
Virginia Union University has been given the green light to practice once a week at the Bon Secours Training Center.
The Leigh Street facility opened three years ago as the preseason training camp for the NFL Washington franchise. It's the latest effort to open the partially city-funded facility to the community for other uses.
VUU is located on Lombardy Street, less than two miles from the Bon Secours facility. Coach Mark James' Panthers are practicing free of charge at Bon Secours from 6 to 8:30 on Wednesday mornings.
Other practices are held on campus at or around Hovey Field.
"It was a long process," VUU Athletic Director Joe Taylor said of finalizing a deal. "We went back and forth with many phone calls and we filled out a lot of paperwork. There were a lot of documents to sign."
Mr. Taylor said the whole process started in August when Coach James struck up a friendship with the Washington team's chaplain, the Rev. Brett Fuller, senior pastor of Grace Covenant Church in Chantilly. He has served as the team's senior chaplain for 13 years.
Conversations with Rev. Fuller helped open the door to discussions.
In gaining permission to use the facility, Mr. Taylor dealt directly with Lesa Williams, Bon Secours' director of marketing and sales.
Surprisingly, holding the practices at dawn was VUU's request.
The sunrise sessions are not new to VUU football. Last year, the team began 6 a.m. workouts on Mondays, Tuesdays and Wednesdays.
"We wanted to get the practices over with early so the athletes would have the rest of the day to be students," said Mr. Taylor.
The team members' overall GPA rose last year from 2.3 to 2.8. Taylor attributes some of that to the early-to-bed, early-to-rise mindset.
"We've found most poor decisions are made later in the day and at night," said Mr. Taylor. "When you have to get up around 4 a.m. to go to practice, you're likely to be going to bed by 7 p.m."
Mr. Taylor feels the opportunity to practice at Bon Secours will translate to a more positive-minded team.
"Just stepping on a pro field has got to provide a psychological edge," he said. 
Since the Washington team's official practices in Richmond ended in mid-August, the Bon Secours facility has been fairly busy with community use this fall.
In addition to the VUU football team, Virginia Commonwealth University's men's and women's soccer teams are conducting practices at the facility, Ms. Williams said. Two Richmond Strikers youth soccer tournaments are scheduled there in November.
The Richmond Department of Parks, Recreation and Community Facilities will use the Bon Secours field for its citywide semifinal youth football games next month. The facility also was used in late September for the St. Jude Walk/Run to End Childhood Cancer.
An adult kickball tournament was scheduled there last week, Ms. Williams said, but was postponed due to inclement weather.