Richmond lawyer Jacqueline G. 'Jackie' Epps, former chair of the Virginia Retirement System, dies at 71
9/20/2018, 6 a.m.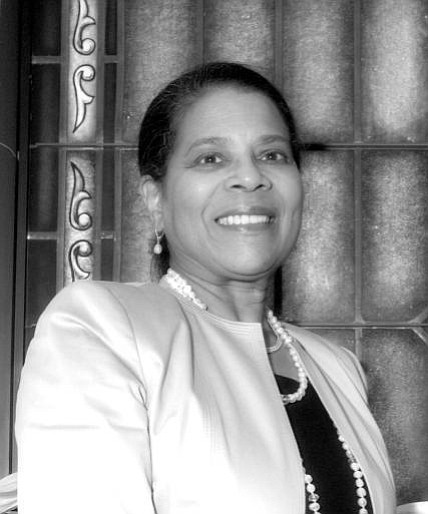 Jacqueline Guess "Jackie" Epps, a prominent Richmond attorney whose legal career spanned 45 years, including service as former chair of the Virginia Retirement System, has died.
Ms. Epps, who most recently listed herself as an arbitration attorney, succumbed Friday, Sept. 14, 2018, reportedly to injuries resulting from a fall at her residence. She was 71.
Funeral arrangements are private, according to Scott's Funeral Home.
Born and brought up in Buffalo, N.Y., Ms. Epps came to Virginia to practice after graduating from Howard University in Washington and earning her law degree in 1972 from Rutgers University in New Jersey.
She had a myriad of experiences as a lawyer, ranging from service as a military lawyer with the Judge Advocate General's Corps in the Air Force to representing state agencies as a senior assistant attorney general under then-Attorney General Gerald L. Baliles, along with more than 30 years in private practice.
Ms. Epps came to public attention in 1990 in winning a key appointment from then-Gov. L. Douglas Wilder, whom she helped elect.
After removing several members, he tapped Ms. Epps to chair the board of the multibillion dollar Virginia Retirement System, which manages pensions for state government employees as well as public schoolteachers, police officers, firefighters and other local government employees.
Ms. Epps made headlines in the post as Gov. Wilder moved to orchestrate a complex deal involving the Richmond, Fredericksburg & Potomac Railroad, of which the state had been a part owner since the line was built in the mid-1830s to connect the state capital with the nation's capital.

With the governor's support, Ms. Epps led the VRS in investing $380 million to purchase the RF&P Corp. The deal included the spin-off of the RF&P tracks between Richmond and Alexandria and other rail assets to rail giant CSX, while giving the pension system control of RF&P's valuable real estate and commercial investments, including the Dabney Center in Henrico County near Westwood Avenue and a major share of the sprawling Crystal City office complex in Arlington.
Ms. Epps weathered criticism about the deal and concerns that she and another board member, Mark Finn, took important actions before securing approval from the full board.
In 1992, still chair, Ms. Epps became one of the three Democratic candidates vying to win the revamped, majority-black 3rd Congressional District seat that virtually ensured the state would send its first African-American representative to Washington since 1890.
However, Ms. Epps, along with then-Richmond Delegate Jean W. Cunningham, lost the Democratic primary election to Newport News state Sen. Robert C. "Bobby" Scott. He went on to win the seat to which he has been re-elected ever since.

"I've lost a dear friend," said Ms. Cunningham, who currently is vice chair of the Virginia Parole Board. "We were friends before we ran for Congress, and we were friends afterward."
Ms. Epps later spent nearly 30 years with the Morris & Morris law firm until its merger with a larger Richmond firm in 2016. She ultimately opened her own office in which arbitration became a key focus.
She also was active with local and state professional organizations. In 1989, she participated in a year-long state study on the future of Virginia's judiciary and was involved in planning for a judicial conference for the Fourth U.S. Circuit Court of Appeals, whose jurisdiction runs from the Carolinas to Maryland.
Ms. Epps was a former member of the executive committee of the Richmond Bar Association and also served on the American Bar Association's Minority Lawyer Task Force as well as the ABA's Litigation Section. She also was a fellow of the ABA Foundation.
Ms. Epps was a member of the Virginia State Bar, the Local Government Attorneys of Virginia and the Virginia Association of Defense Attorneys, as well as the Old Dominion Bar and Virginia Women Attorneys associations and the Virginia Association of Defense Attorneys.