Hanover County NAACP files federal lawsuit over schools' Confederate names
By George Copeland and Jeremy M. Lazarus | 8/23/2019, 6 a.m.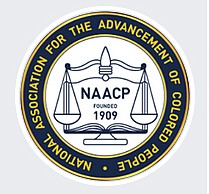 "African-American students at Lee-Davis HS and Stonewall Jackson MS confront everyday messages from the school that they are less worthy than their white counterparts," the lawsuit reads. "These messages are harmful and cause long-lasting injury."
The use of the Lee-Davis and Stonewall Jackson names has been a constant reminder of Hanover's ugly history with race, the suit alleges.
Lee-Davis High School was established in 1958, during the time of "Massive Resistance," a statewide strategy aimed at preventing court-ordered desegregation of public schools. Stonewall Jackson was established as the name for a new middle school in 1969, six months after Hanover County's plan to desegregate its schools finally won federal court approval after two earlier plans were rejected.
Currently, African-Americans make up less than 10 percent of the student bodies at each of the schools.
This is not the first time Hanover County officials have been called on to rename the schools. In 2017, Hanover School Board officials rejected the idea after a poll of residents showed 70 percent of residents wanted the names to remain.
Hanover County's Board of Supervisors in June also removed Marla Coleman from the appointed school board after Ms. Coleman, the lone person of color on the board, voted for the name change.
Previous renamings in the Greater Richmond region have been far less difficult. For example, the Richmond School Board renamed J.E.B. Stuart Elementary School to Barack Obama Elementary last year with little controversy. J.E.B. Stuart was a Confederate cavalry leader.

Mr. Barnette hopes the county will consider avoiding expensive litigation to defend the names.
"It's going to cost taxpayers money that should go into the schools," Mr. Barnette said. "We didn't want to go to court, but we see no other option at this time. If the School Board wants to resolve this issue, we're open and ready to do that."