John Marshall HS basketball team to help with 'RVA Weekend of Action'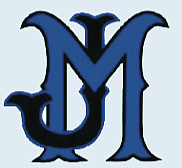 There's much more to John Marshall High School basketball than winning games.
Coach Ty White's State 2A champion Justices are hosting "RVA Weekend of Action" on Friday and Saturday, Aug. 7 and 8. Among the many sponsors are Team Loaded Foundation and GodFirstEverything.
The team will be helping with free COVID-19 testing 9 to 11 a.m. Friday, Aug. 7, at Hotchkiss Field Community Center, 701 E. Brookland Park Blvd. on North Side.
The team also will be helping with "5,000 Fed" on Saturday, Aug. 8, at John Marshall High School, 4225 Old Brook Road.
The John Marshall Justices family will be giving away 5,000 meals, along with toiletries, masks and hand sanitizer beginning at noon until the food runs out. There will be a drive-thru for people to pick up the meals. There also will be a used car giveaway to a single-parent family.