Samantha Cunningham of VSU earns All-CIAA honors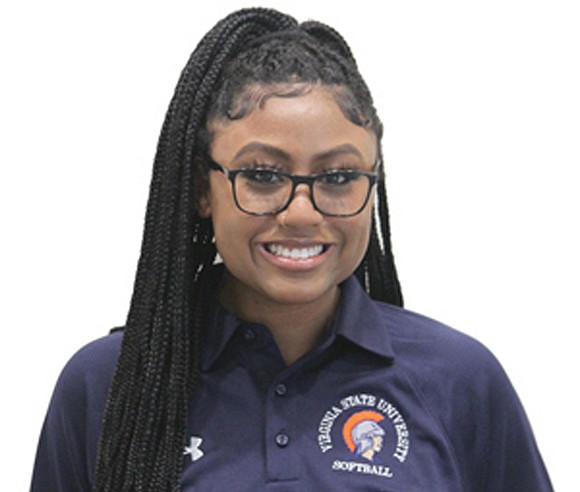 Virginia State University softball slugger Samantha Cunningham went out with a bang, or rather a sharp ping from her metal alloy bat.
In her final season wearing the Trojans' orange and blue, the senior third base player from Waukegan, Ill., earned All-CIAA honors while leading the conference in hitting at .467.
Cunningham finished with 13 doubles, three home runs, 29 runs batted in and struck out only four times in more than 100 plate appearances. Earning second team honors for the Trojans were designated player Macy Beville from nearby Dinwiddie and pitcher Alaijah Pratt from Lusby, Md.
Also, Pratt and Desmyn Owens of Lawrenceville made the All-Freshman team.
Under first-year Coach Jameshia Smith, VSU finished 20-13 overall and 13-4 in the CIAA.
The Trojans' season ended with a 6-4 loss to Bowie State University on May 7 in the loser's bracket final of the CIAA Tournament in Glen Allen.