VSU dominates in 42-7 win against St. Aug
Tylique Ray dazzles fans on Trojans' new field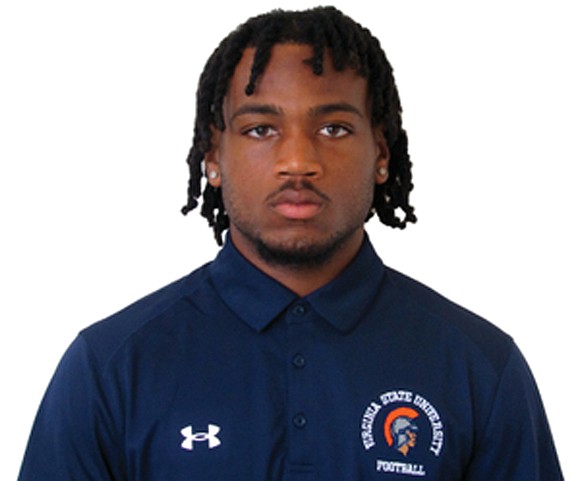 Virginia State University has proven it can win – and win big – at home on its newly-laid turf at Rogers Stadium.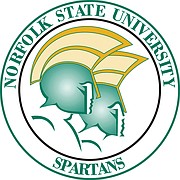 Now the Trojans hope to bus that winning formula to Salisbury, N.C., where they will face CIAA foe Livingstone at 4 p.m. Sept. 24.
Under first-year Coach Henry Frazier III, the Trojans defeated St. Augustine's, 42-7, Sept. 17 with a balanced offense (465 yards total offense) and a defense that never rested (forcing four turnovers.)
VSU is now 2-1 following home wins against Bluefield State and St. Aug's (now 0-3). It opened with a road loss at Lenoir-Rhyne, N.C.
Again, Darius Hagans found the new turf to his liking. The senior from Tidewater rambled 20 times for 99 yards. Upton Bailey added 56 yards on just five totes.
Quarterbacks Jabari Blake and Jordan Davis combined for three touchdown passes. Kimo Clarke ran for 25 yards and a TD and caught passes for 27 yards and another six points.
Tylique Ray had the single top crowd pleaser of the evening with a 75-yard TD reception.
Zion Johnson had nine tackles on defense and Willie Drew made an interception.
Livingstone, which plays on a blue turf field, is 1-2 following a 42-6 loss at Virginia Union.
VSU and the Blue Bears last met in 2017 with the Trojans winning 56-18 in Salisbury.